Whether you are a business or a home owner looking to regulate the temperature in your work place or home, our air conditioning units offer the perfect way to do this. Our friendly and professional team can offer you the best advice on identifying the most suitable products on the market, from the sale of units suitable for the home, to consultancy and the design of customised solutions for your business.
From initial design concepts through to installation and maintenance, we will work with you to ensure your experience with SRS Facilities is a rewarding one.
WE CAN HELP YOU ACHIEVE PERFECT CLIMATE CONTROL USING THE MOST INNOVATIVE TECHNOLOGY:
•  Stylish units and quiet operation
•  Improved air quality reducing dust and pollutants
•  Easy temperature control at the touch of a button
•  Energy saving technology resulting in a reduction in energy bills.
We consider our consultancy and design team to be one of the best, capable of creating an air conditioning solution for even the most complex building. Whether you need an air con unit, for your business or home, SRS Air Conditioning can help you, offering unbeatable prices and customer service. With our comprehensive aftercare service, we guarantee you peace of mind.
At SRS, the services we offer are not just limited to the sale of new units, we are also the perfect choice for your air conditioning maintenance. Regular annual maintenance can help ensure your equipment works correctly and pre-empts any potential problems which can result in break downs. If your equipment has broken down or is not working well, our engineers can help.
REDUCING YOUR CARBON FOOTPRINT
SRS work with Carbon Trust initiatives and wherever possible, we will always specify the most energy efficient inverter technology equipment available to suit our customer's applications.
These days, choosing a new AC heat pump system isn't just about maintaining the perfect temperature, it is also about achieving greater energy efficiency to lower energy costs whilst protecting the environment. This can result in real savings in your energy bills.
SRS can help ensure your units work in tip-top condition, helping to maximise the life of your equipment. An air conditioner's filters, coils, and fins require regular maintenance for the unit to function effectively and efficiently throughout its years of service. Neglecting necessary maintenance ensures a steady decline in air conditioning performance while energy use steadily increases. Like a car, there are real time benefits to regularly servicing your air conditioning units thus avoiding system break downs. Speak to us about the cost of a regular service.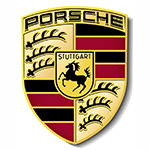 "Porsche Portsmouth has worked with SRS Facilities and are delighted with the work carried out to date. We pride ourselves on delivering high quality services and expect the same levels of quality from our contractors; which is what we get with SRS Facilities.
They are responsible for the servicing and maintenance of our air conditioning systems and understand the high standards that our company demands and are very efficient in delivering within set time limits. I highly recommend them."
Shane Bridle, Centre Coordinator, Porsche Portsmouth
WALL MOUNTED AIR CONDITIONING
•  Set point to View Temperature
•  On Infrared Remote
•  24hr Single Event Timer
•  Plasma Heat Exchanger To Indoor Coil
•  Low Noise
•  Neo Plasma Purifying system
•  Anti-corrosion Gold Fin To Outdoor Coil
•  Self-Diagnostic Function